Melvin Rowlands, Llangefni

John O Williams & Son, Beaumaris
It is always nice to receive feedback from our customers and their kind words of appreciation.
Please send us your feedback by clicking on this link.
Here are some compliments from our clients.
The death of a parent is always a traumatic experience. From the first Melvin put us at our ease, explaining all the details that were required to send our Dad off in style and dignity. His kindness and understanding were exemplary making us feel as though we were always the centre of his attention.
On the day of the funeral he walked Dad's hearse down to the end of the road, in the pouring rain. This was something we hadn't expected and touched us very much. The drivers, coffin bearers and office staff were magnificent and made us feel like they were part of our family, grieving with us and supporting us every step of the way.
Georgina, Nicki and Sarah
In memory of John Henry George Bishop
Melvin was so lovely and kind on our recent bereavement in very exceptional circumstances during Coronavirus lockdown. He dealt with us with exceptional kindness and professionalism. He sorted everything out.
Diolch yn fawr Iawn
Would like to thank Melvin and family for the brilliant service that they gave us. They looked after us from the start. They put so much care in looking after us in these sad times. He's an angel sent down from god.
Thank you Melvin. Bless you and all your family.
I cannot say enough good things about Melvin Rowlands. My father was taken into Melvin's care, after he passed, suddenly, on the 3rd of February 2020. I live in the States and got to Llangefni 4 days later. Mr. Rowlands was respectful and kind. My father's service was set for the 15th of February at Melvin Rowlands Funeral Service. Again, there was nothing but compassion and, of course, a beautiful service. Thank you so much for your kindness, patience and empathy during this difficult time.
This family run funeral directors, are wonderful professional, always well dressed and helpful. Nothing's too much trouble. Prices are affordable, you can't go wrong. In their hands your loved ones will be well looked after with respect 10*********
Thank you Mr Rowlands
I cannot express in words just how grateful I am for the wonderful care provided to my dad and the support to our whole family that we received from Melvyn Rowlands Funeral Directors.
My most sincere heartfelt thanks x
I received very a professional and courteous service from Melvin and his family. I would not hesitate to recommend their services.
Sadly I lost my amazing mum 3 weeks ago and Melvin helped tremendously with his caring and sympathetic nature. Everything he arranged felt so personal and right for mum.
Thank you for your help at a very difficult time.
After the heartbreak of our dad passing away Melvin was fantastic offering advice and help throughout the following days and allowing us to give our dad the funeral service he would have wanted and deserved. The service offered is second to none and the way in which we were treated was respectful and sympathetic.
Thank you for everything.
Fantastic service. Sympathetic and professional. Absolutely brilliant a big thank you from the whole Jones family.
Let Us Lend a Helping Hand
When you need your loved one to be shown the utmost dignity and respect, we understand and care.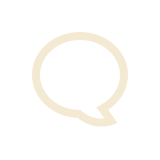 Llangefni: 01248 723111
Beaumaris: 01248 810642
Mobile: 07778 548000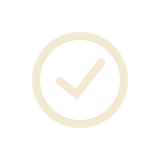 Minafon (Memorials), Church Street, Llangefni,  LL77 7DU
Minafon Chapel of Rest, Glanhwfa Road, Llangefni, LL77 7FE
29 Castle Street, Beaumaris, LL58 8AP